In Memory of
Electricians Mate 1/C Thomas Howard Brewer
US Navy - World War II - 1942 to 1945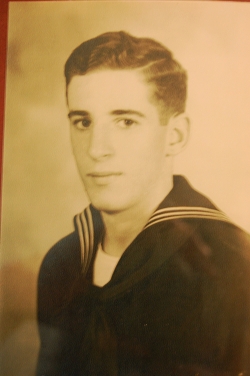 Electricians Mate 1/C Thomas Howard Brewer served in the US Navy aboard the USS Gilmore DE18 from 1942 to 1945.
After initial training in San Diego, California, Brewer under the command of Lt. Cmdr. S. C. Small, participated in the escort of troopships from San Francisco, California to Pearl Harbor.
While aboard the Gilmore he also participated in air-sea rescue operations off the coast of Attu Island for the 4th Fleet Air Wing.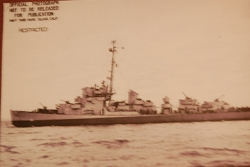 On one escort mission the destroyer's radar picked up a surfaced submarine which dived.
Gilmore made two depth charge attacks. She exploded six depth charges near the submarine and five minutes later six others were dropped directly over the target.
A violent underwater explosion caused minor damage in the aft motor room of the Gilmore as the 1,630-ton Japanese Kaidai class submarine I-180 settled to the bottom.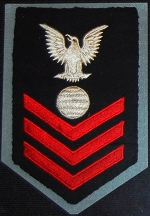 Brewer would take part in many more escort and rescue operations during 1944 and 1945 and received several medals for meritorious service including the Combat Action Medal, the American Campaign Medal, the Asiatic-Pacific Campaign Medal, the World War II Victory Medal, the Navy Good Conduct Medal and the Navy Occupation Medal.
Before the War
When pearl Harbor was attacked in 1941 Thomas was a senior in high school in Pennsylvania.
As many young men in those days he wanted to quit high school and join the Navy. His dad would not let him.
Upon graduation he enlisted in 1942.
After the War
After the war Mr Brewer attended and graduated from Layette College in Easton PA.
Mr Brewer worked as an electrical engineer with Sutton Electronics and later Kawneer Company Inc.
Today, robust and retired, he goes to monthly meeting/luncheons with other WWII Destroyer Escort sailors in Louisville KY.
Thomas was an active member of American Legion Post 341 in Lexington, Ky
Obituary
Fair winds and following seas.
Cheers to All
One of America's favorite sons, Thomas Howard Brewer, a veteran of World War II, passed away at the age of 93 on Wednesday the 29th of August 2018. Thomas was born 19 October 1924 to James Edward and Elvira (Johnston) Brewer.
He is survived by his wife Loretta Brewer of Lexington KY, 4 daughters, Lorie Gambill of Lexington KY, Cynthia Daniel(Cary) of Lewes DE, Zilda Wilson(James) of Nicholasville KY, Merry Belle Seacord(Roger) of Greenwich NY and his brother David Brewer of CA.
Preceded in death by sons Britt Brewer(Beth) of Henderson NC and Brady Brewer(Clara) of Lexington KY.
Special Friends: Larry Hansen, Shirlene Ramsey, Jerry Walling, LT Chris Spurlock and Lt Andrew Daugherty.
A Military Honor Service will be held at Camp Nelson National Cemetery, Tuesday October 9, 2018 at 11AM. Friends and family are invited to attend.
Camp Nelson National Cemetery, 6980 Danville Road,Nicholasville KY 40356. Website
A Special Breed of Men, they are all Our American Heroes!